LIEBE (2013)
X pe d/t ition 2 | A project funded by the German Federal Cultural Foundation/Doppelpass Fund. In coproduction with projekttheater Dresden.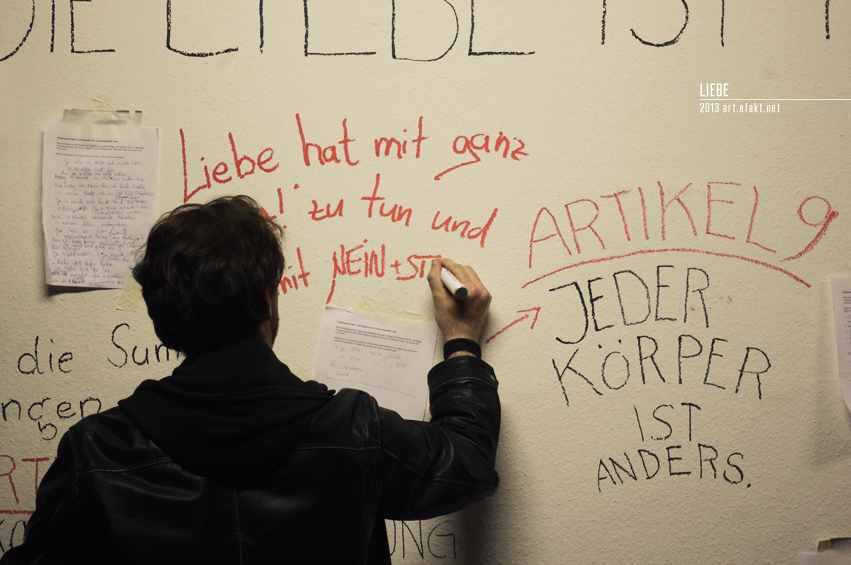 From May 24th to 26th, 2013 we celebrated the founding of the Free Republic of Love with the intention of portraying the topic "love" in an up to date context. We left the theatre building and rented a large house on the Ostra grounds in Dresden, which was named "The Palace of the Republic". Eleven rooms were set up with different themes, in which performances, workshops, lectures and happenings took place, inviting the visitors to partake in sensual and intellectual experiences. Together with 20 residents of Dresden, whose love practices are non-mainstream, we developed a first draft for the Free Republic´s constitution. During the festivities the visitors could assess the suitability of this draft. A utopian place was created, solely for the purpose of bringing people together in order to talk about what kind of world we are living in and how we would like to love in this world.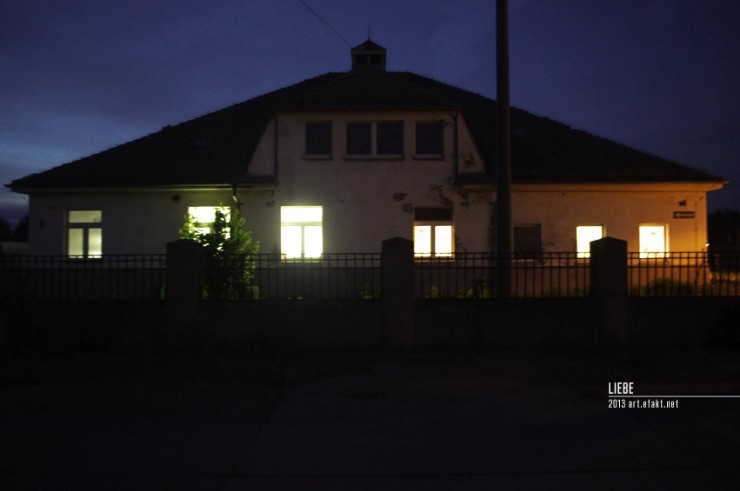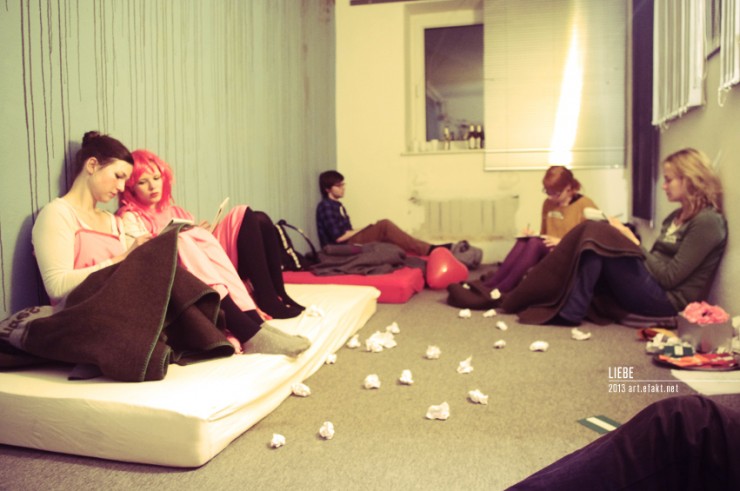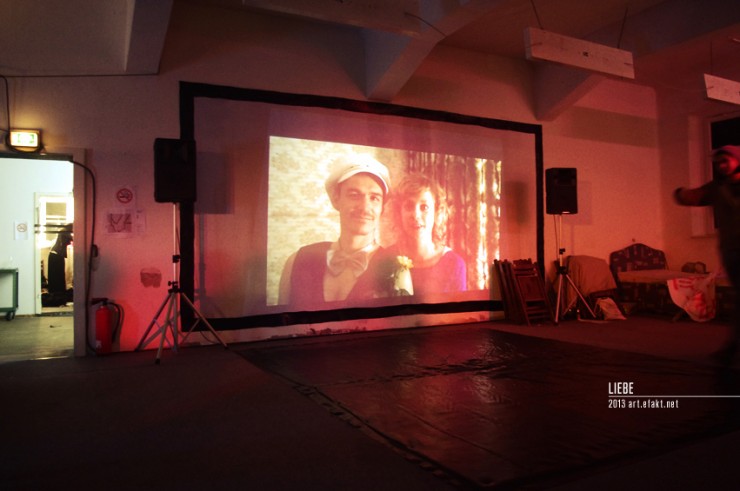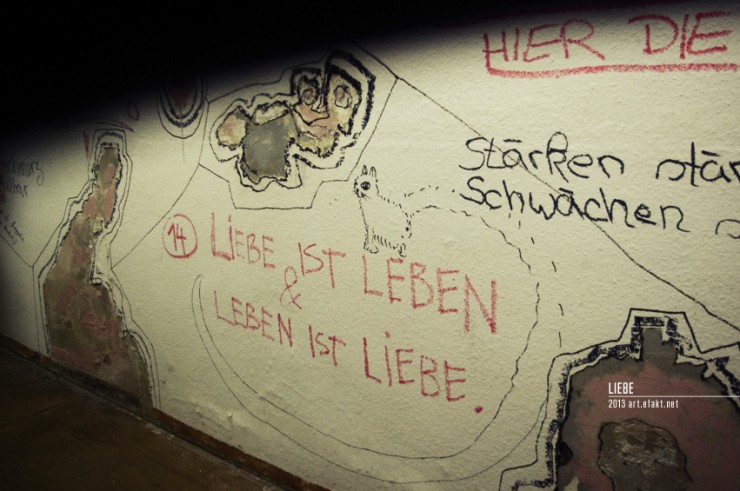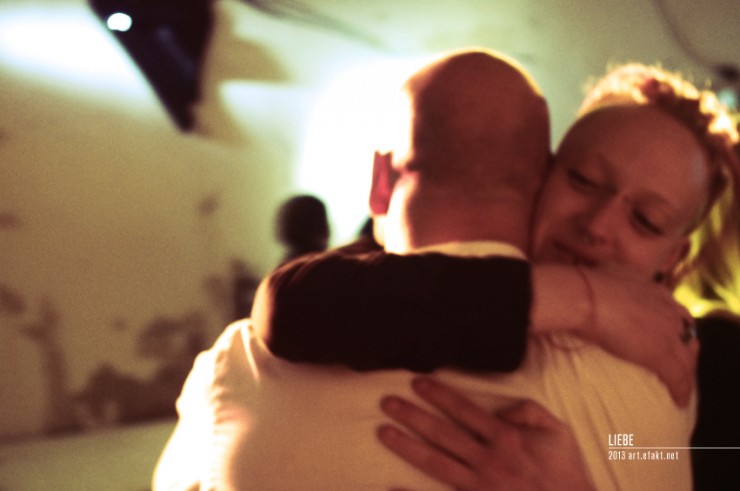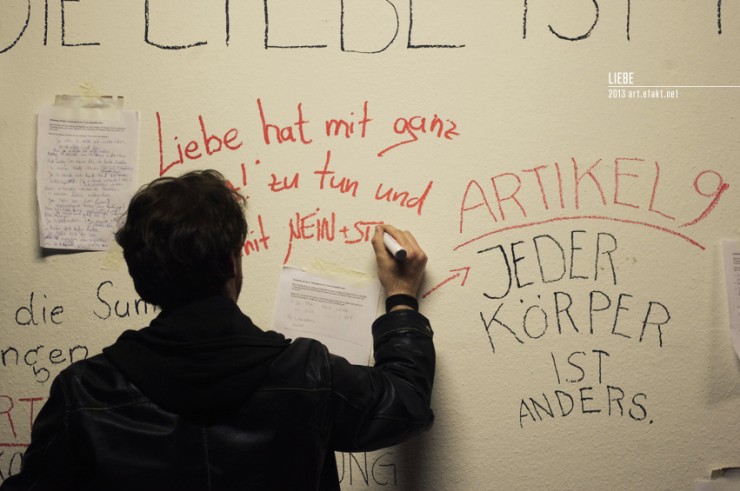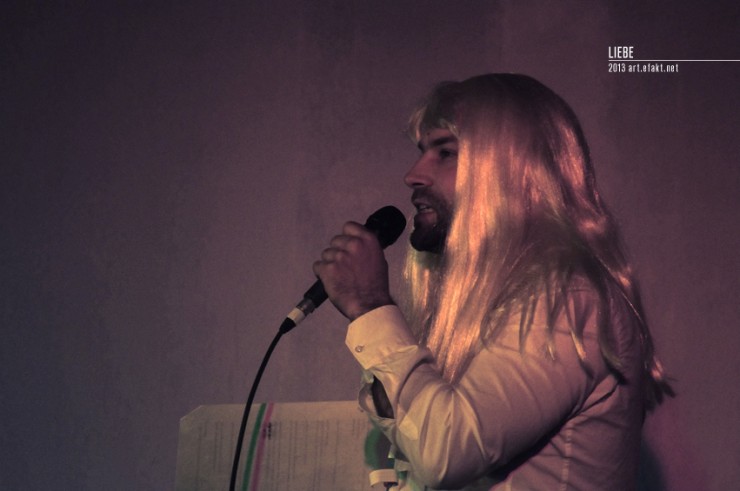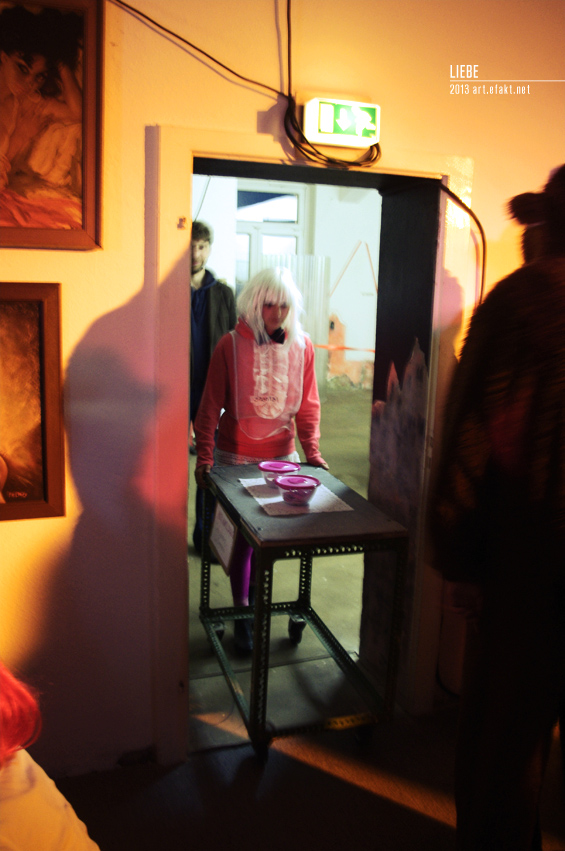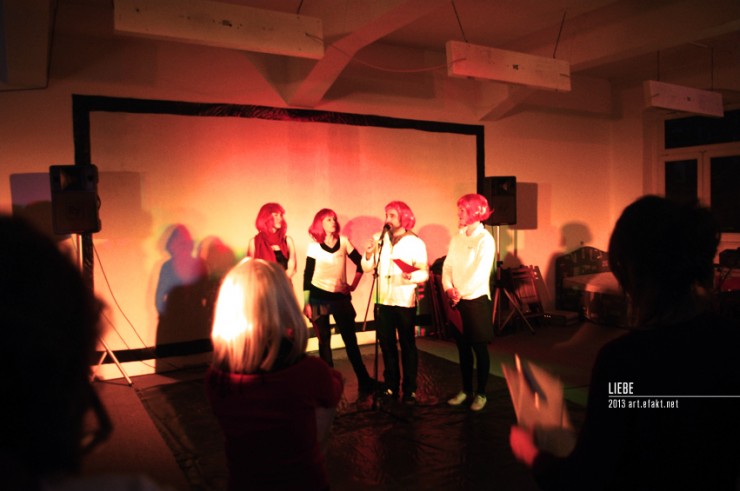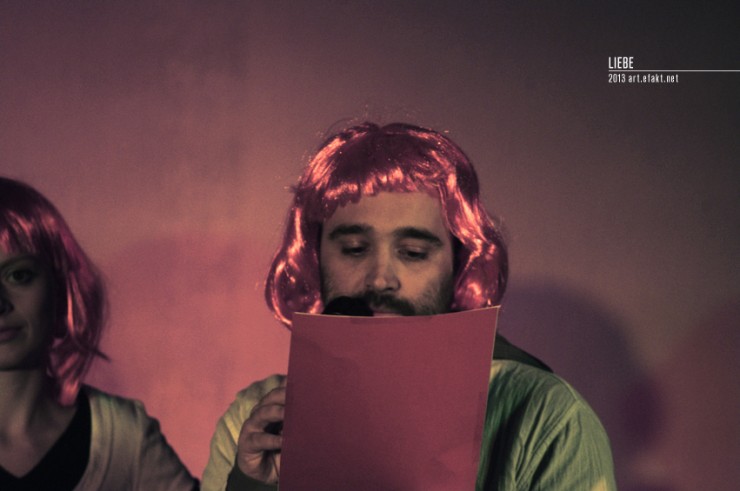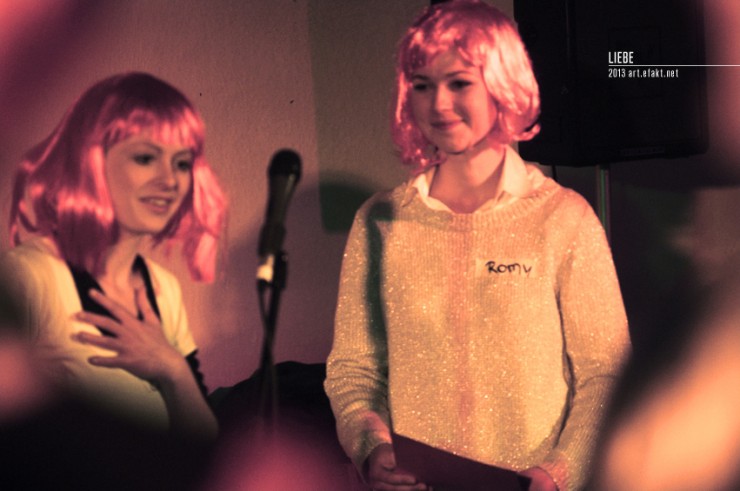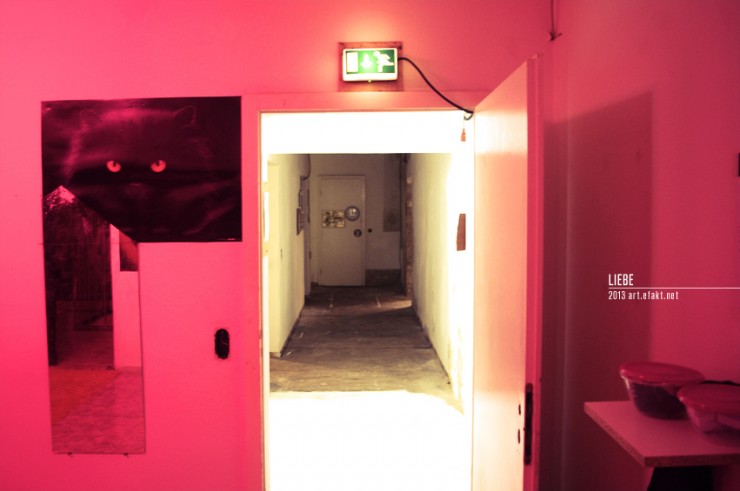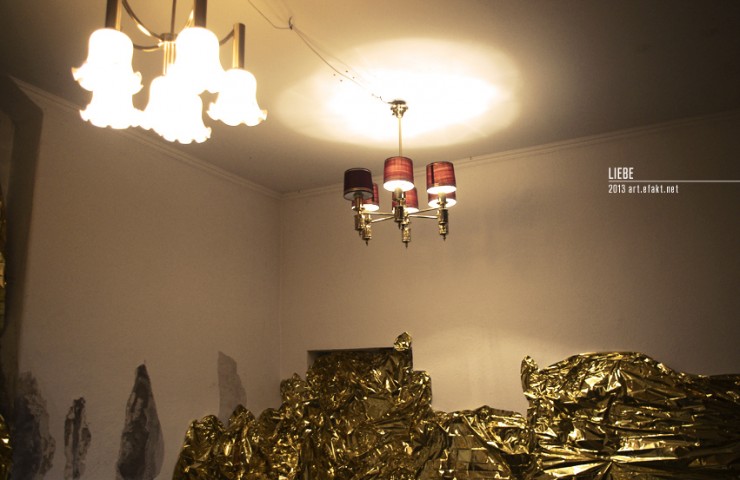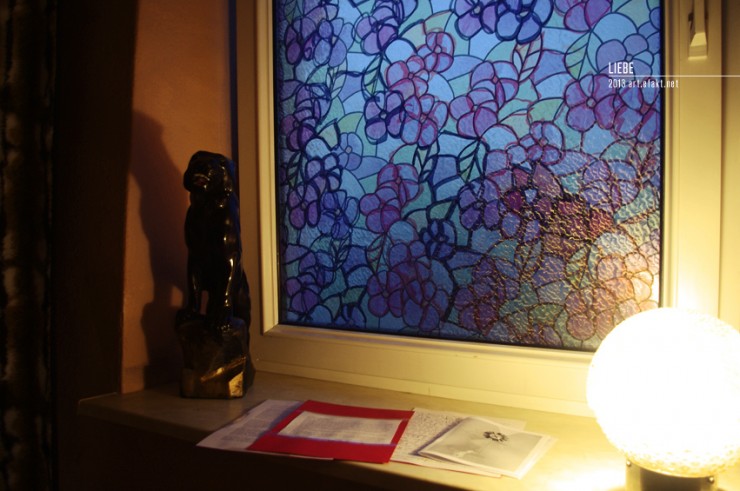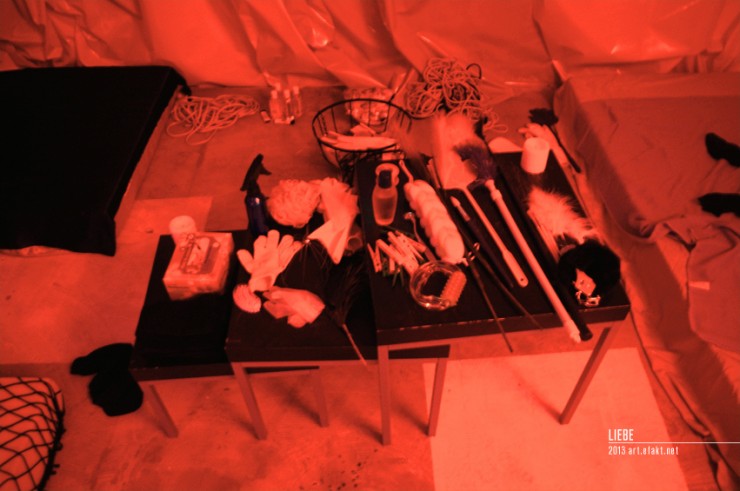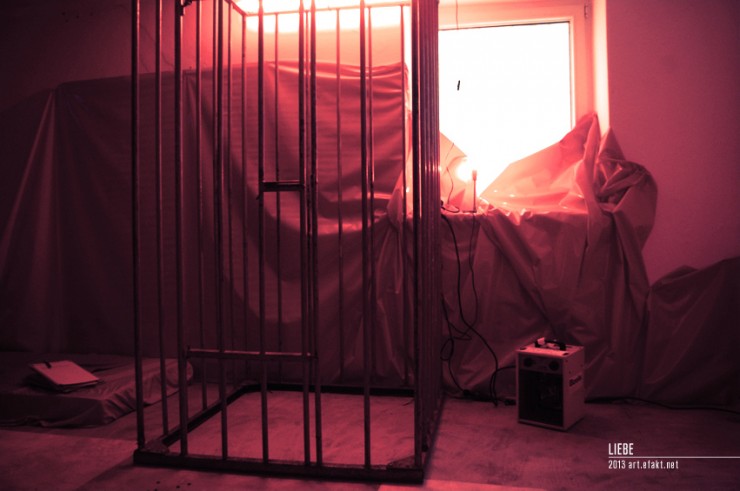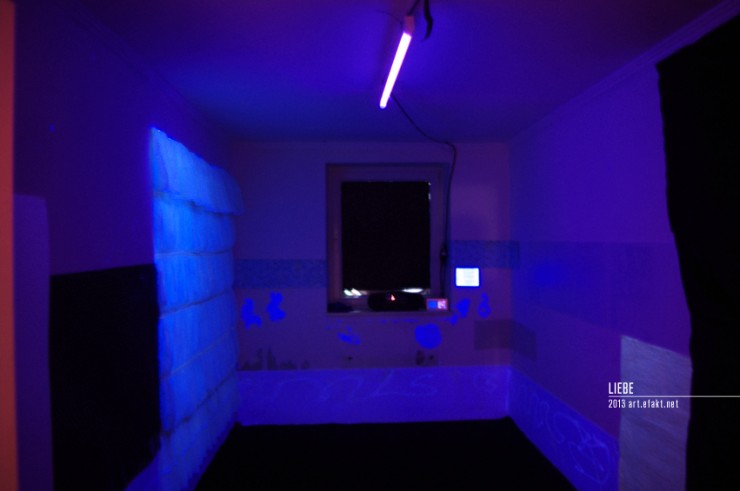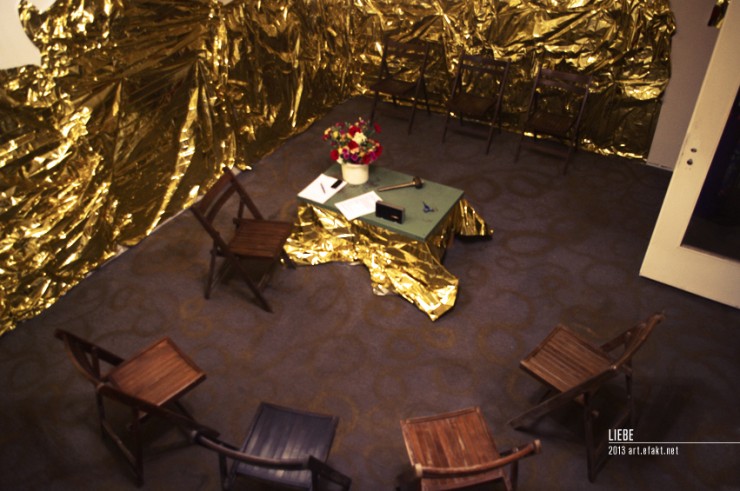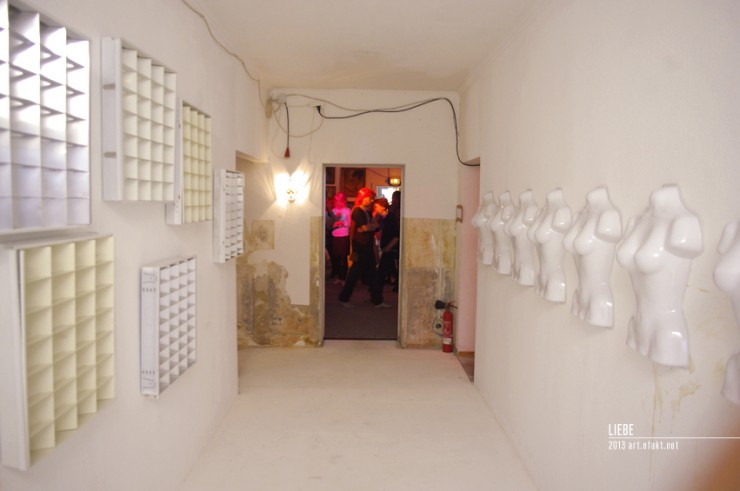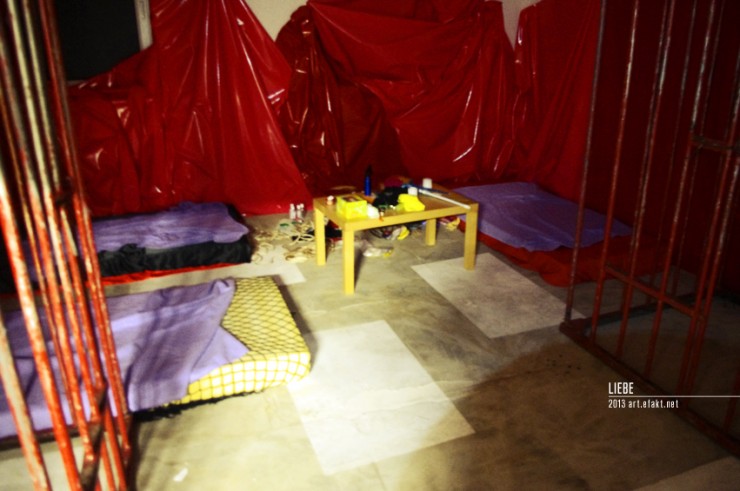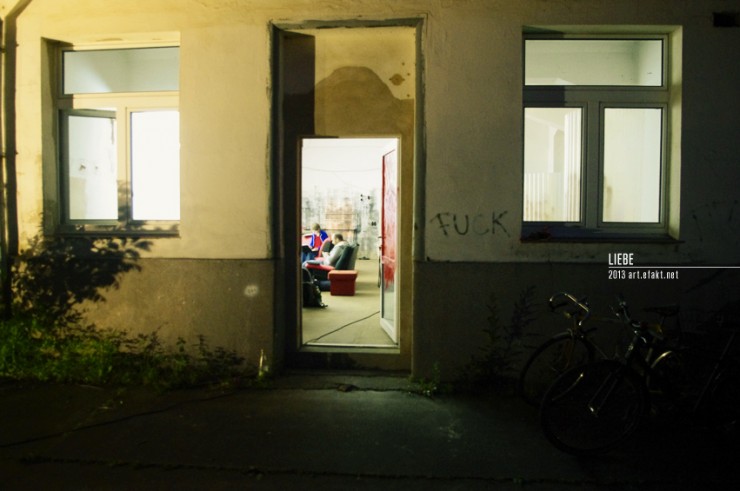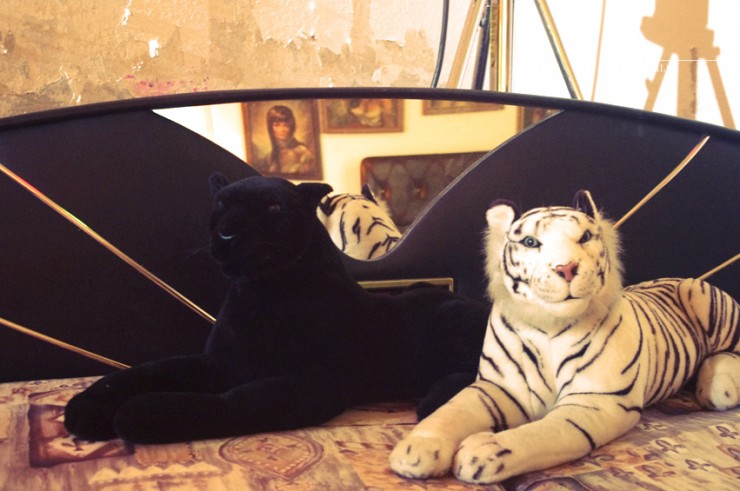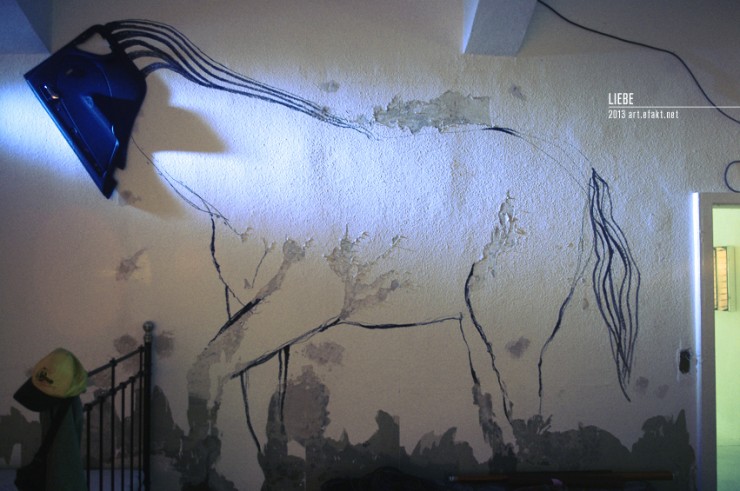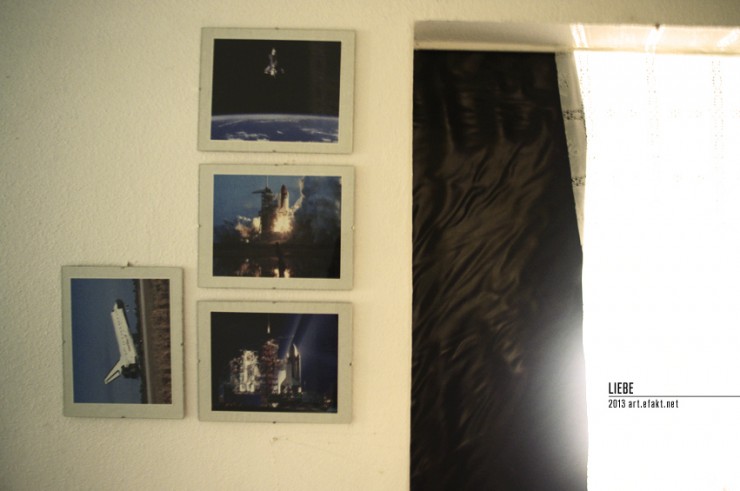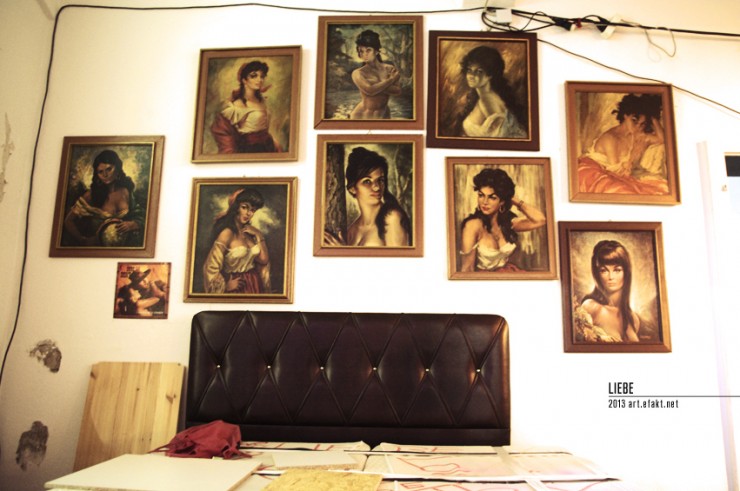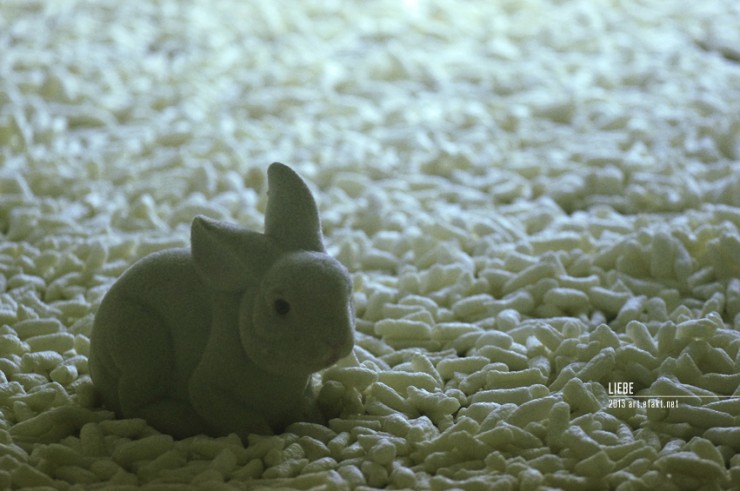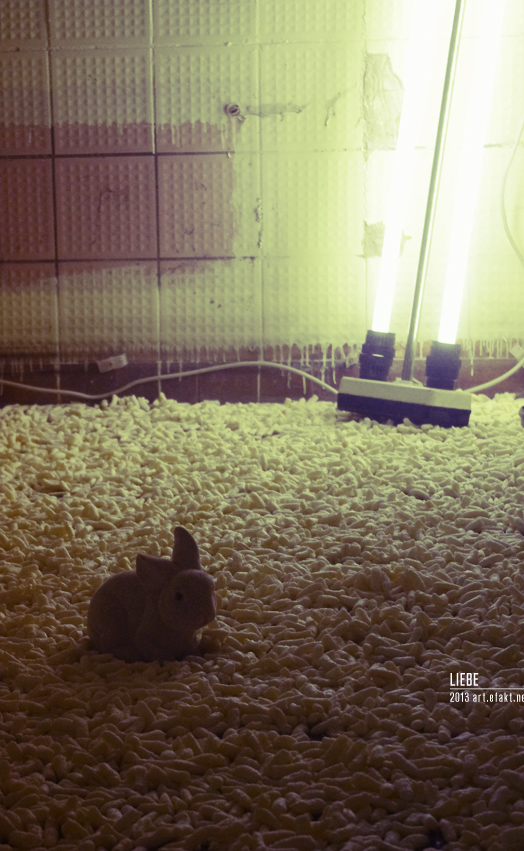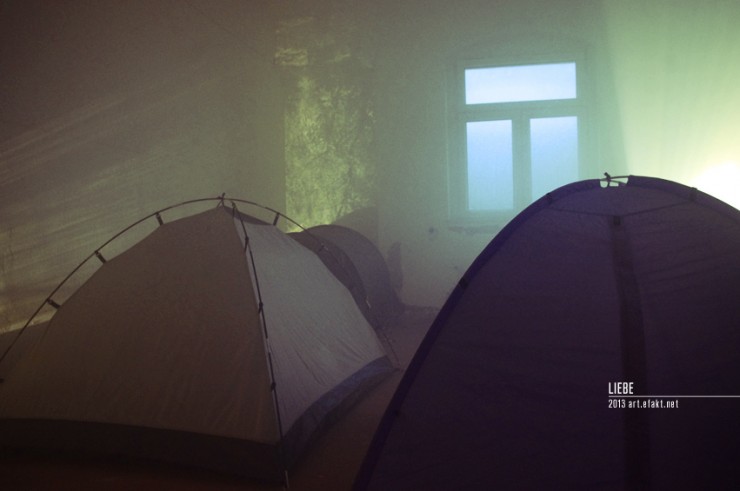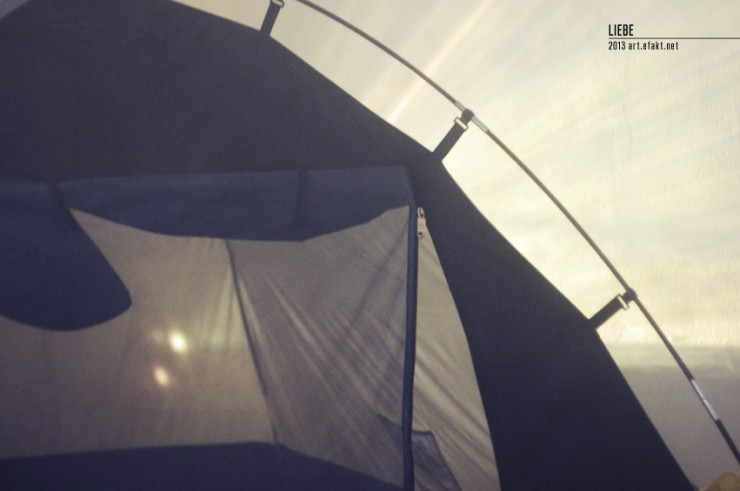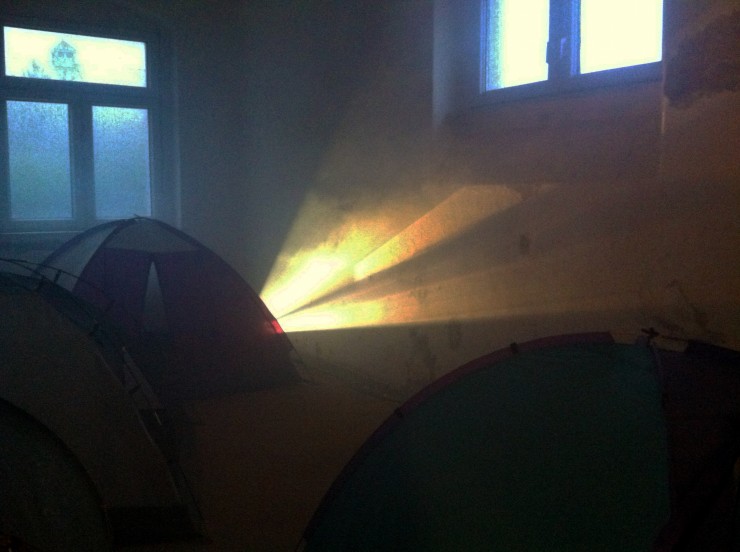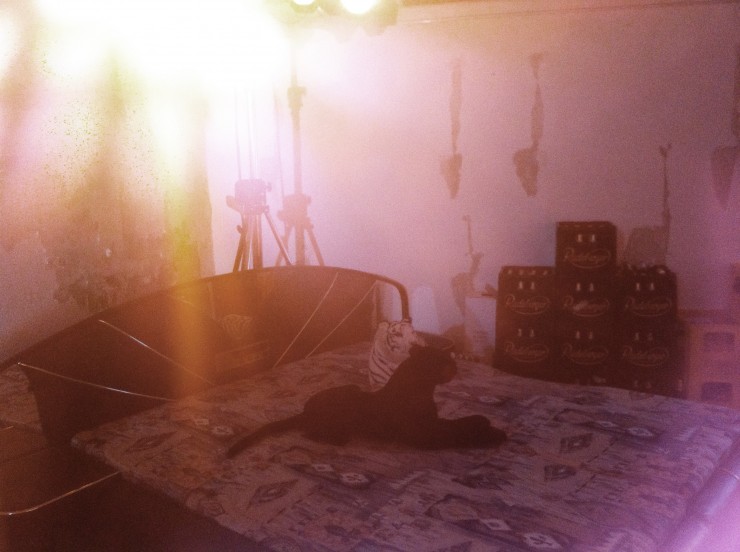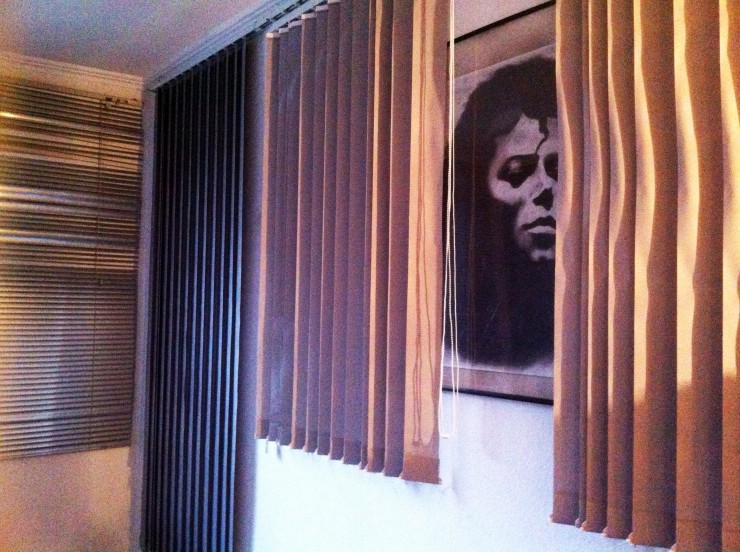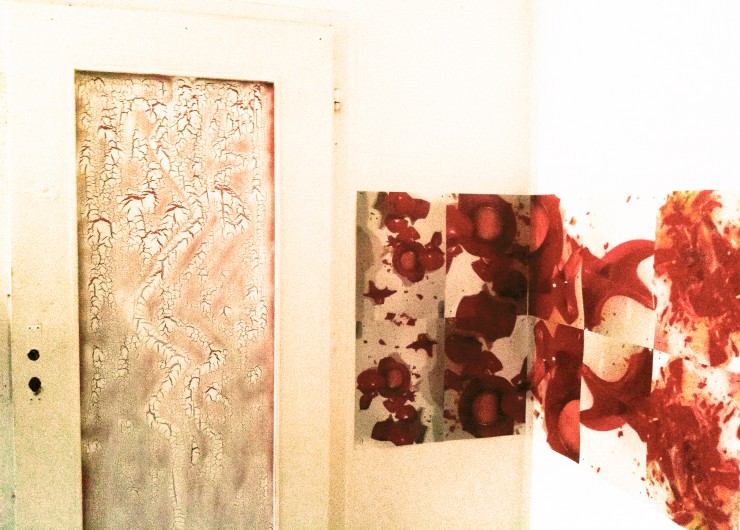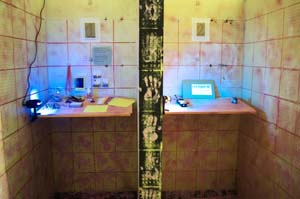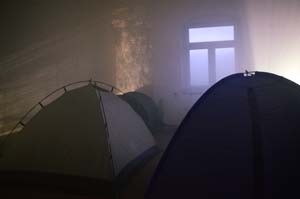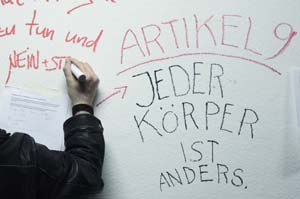 ---
idea and concept:
Martin Zepter
direction:
Elisabeth Lindig, Romy Weyrauch
und Martin Zepter
artistic collaboration and blog:
Henrike Terheyden
setting:
Hanne Lauch
light design, technical direction:
Anahi Perez
technical support:
Louisa Haring, Dirk Wirzbicki
setting assistant:
Tina Flux, Louisa Haring, Anahi Perez, Henrike Terheyden, Romy Weyrauch
production assistant:
Tina Flux, Louisa Haring
performer:
theatrale subversion (Grotegut, Terheyden, Weyrauch, Zepter)
guest artists (Elisabeth Lindig, Sascha Hermeth, Kitty Wild, Thimo Teiche, Stephanie Krah)
citizens of Dresden (André L., André H., Anka, Bine, Dina, Maria, Norbert, Olli, Shantal, Stella, Tina, Zoe)
Performancecourse of bühne of TU Dresden (direction: Sascha Hermeth und Romy Weyrauch, participants: Matthias Eisner, Maité Gayet, Franziska Tennhardt, Christoph Valerius)
lectures:
Thomas Kästle (Kurator), Sascha Hermeth (Performancekünstler), Nana (Tantralehrerin), Thimo Teiche (Soziologe)
flyer design:
Martin Gebauer
---
"Die Freie Republik Liebe war ein Interaktionskunstwerk, dem es beeindruckend gelang, unsere Sehnsucht nach Befreiung und Bestätigung zur Schau zu stellen." (Marcel Pochanke, Sächsische Zeitung vom 29.05.13)
---
The project "1989[exit ghost]" is funded by the German Federal Cultural Foundation/Doppelpass Fund.